Every organization and company needs to have an effective management system to achieve higher goals in business. A management system's key objective is to coordinate and organize the business to function flawlessly. Many students want to become managers, and for that, you have to acquire the best management skills. Also, many students want to pursue their management studies at the Top Management universities in the UK and get the most innovative skills and best knowledge in this field of study. Since, Management works on basic principles like planning, organizing, directing, staffing, and controlling; you have to be well aware of these principles to practice them more effectively in the future.
Top 5 Management Universities in the United Kingdom
The main motive of Management is to create an environment that helps employees to work more efficiently and productively. With the help of Management, you can provide a proper structure for workers and establish a suitable tone for work procedure. Also, it helps an individual to create better goal objectives and monitor budget, productivity, and performance. Therefore, every student wants to pursue their management studies at a well-established and top Business and Management university in the UK. Sometimes you might get confused about finding the best management study universities in the UK. There are lots of options, but it is difficult to find an appropriate university for your management studies. Therefore, in this blog, we are going to discuss the top management study universities in the UK and why they are the most venerated universities all around the globe.
Here Is The List Of Top UK Universities' Management Study
These are some of the best UK universities for Management and business. Once you complete your studies at any of these universities, you will have excellent employment prospects in the future. Students with a degree in business studies are viewed as employable as the skills they learn are so versatile. Business degrees can prepare you for a variety of job options since they cover a wide range of subjects, including economics, accounting, and entrepreneurship training among many others.
These universities that offer business studies degrees will benefit you by giving useful outside-the-classroom instructions. Additionally, partnerships with businesses in the public and private sectors provide you with the chance to network with potential future employers and gain knowledge from industry experts.
What Makes Them The Top UK Universities For Management?
University of Warwick: Established in 1967, the Warwick Business School is a division of the larger university of social sciences. It is one of the best Management colleges in the UK. Students can submit applications for Undergraduate, graduate, and doctoral-level courses. For both individuals and businesses, there are non-degree education programs available. To help students develop the abilities necessary for an undergraduate degree, the business school also provides a foundation year. After completing the foundation year, students can enroll in one of the undergraduate business or economics degrees.
UCL (University College London): various courses for Undergraduates and graduates are offered by UCL's best curriculum. The BSc information management for business and the BSc organizational theory are the two undergraduate degree programs offered by the School of Management. Business analytics, finance management, business analytics, and entrepreneurship are among its master's degree programs. There are also online classes, dual degree programs, and Ph.D. degree programs.
The School of Management concentrates its research on five key areas: organizations and innovation, marketing and analytics, strategy and entrepreneurship, operations and technology, and finance, accounting, and economics. Although the employer engagement team plans events and conferences all year long, the careers consultant team gives career advice and guidance. Students have the chance to network with companies at these events to learn more about hiring practices in their preferred industries.
London school of economics: The management department of the University of London provides a variety of programs at various degree levels. Students who have an interest in business studies might pursue bachelors in business and management. Graduate students can also choose a variety of master's programs in this field. For young professionals who are seeking more education, the department also provides executive learning. The departments of Management and psychology and behavioural science work together to run the LSE's Behavioural Lab for Teaching and Research.
University of Cambridge: The University of Cambridge has 150 faculties and departments in addition to 31 campuses. The school places a strong emphasis on educating students about business models that they can use in a variety of professional settings. The school encourages its students to create new enterprises and products to support social enterprise.
To make collaborations easier, the business school has formed ties with private-sector businesses. Business students have the chance to collaborate on business and research projects with the university's partners.
University of Oxford: Oxford University is a hierarchical institution with 39 colleges, just like Cambridge. Oxford began offering business courses in 1965. In 1996, businessman and philanthropist Wafic Sad made a substantial donation to establish the Saad Business School ever, and it has developed into one of the top business schools worldwide.
The business school has 12-degree programs in Management, finance, law, and economics. For students who want more freedom, open-enrolment courses are offered both in-person and online. The Entrepreneurship Centre, the Creative Destruction Lab, and the Distinguished Centre for Enterprise Development are among the business school's programs and centres that feature cutting-edge facilities.
You will find it very simple to choose the most appropriate university for yourself if you have access to the most comprehensive and dependable information about these Management degree university rankings. After you are selected for management courses, you will have to deal with a variety of assignments that are a part of their curriculum. If you feel stuck, you have the option of using our university assignment help services to finish your homework. We will give you the best academic advice on how to complete the project for the top UK University. As management studies will be a part of your academics, you can use our management assignment help services to acquire the best assignments possible produced by our most qualified experts.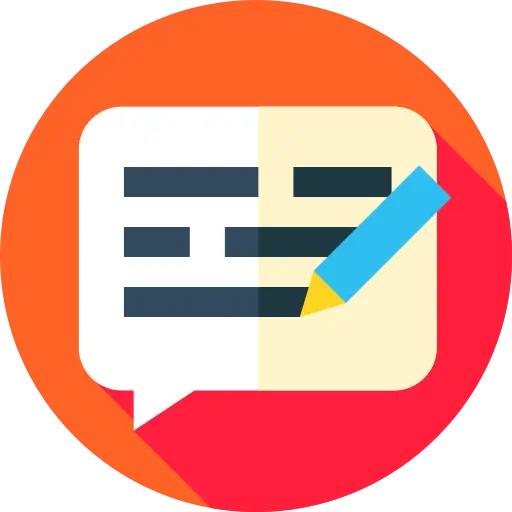 Share your valuable thoughts in the comment section.
Add comment