Students who are enrolled in various courses at numerous universities and colleges must deal with different types of assessments provided by their professors. An assessment refers to the faculty's evaluation of a student's work to determine the knowledge and abilities they have acquired during their program. An assessment is made up of a variety of assignments, tests, class activities, and other exercises. This makes it easier for students to follow the program's curriculum and allows teachers to assess each student's level of understanding. A teacher can also pinpoint a specific student's strengths and weaknesses with the use of an assessment, allowing the students to develop their self-regulation abilities.
Formative vs Summative Assessments: What's the Difference?
Summative and formative assessments are the two sorts of evaluations that are possible. While summative evaluation can only be completed after a course or unit, formative assessment is conducted while a student is still learning. Want to know more about the main differences between formative and summative assessment? Let's have a look at this blog below!
What Is A Formative Assessment?
During a student's learning process, a teacher uses a set of informal and formal assessment methods in this sort of assessment. Generally speaking, it is a component of the instructional process with the main goal of enhancing the students' comprehension and competency through the use of advanced learning and teaching techniques. Direct and detailed feedback regarding the teachers' and students' progress and learning process is provided via formative assessment. It is essentially a continuous procedure that aids students in their pace of development and learning strategies. Also, you can take the assistance of assignment help services if you still need clarification related to this assessment work.
Read More - Structure Of Academic Writing
What is a Summative Assessment?
It generally refers to the assessment of the students, which focuses mostly on the outcomes. It has a grading system that is based on the caliber of the tasks submitted by the students. The main goal is to evaluate the information and abilities that the students have acquired through their collaborative work. A summative assessment evaluation aims to measure the course's effectiveness and the student's learning progress. Numerous assignments are given by instructors that serve as a guide for demonstrating the caliber of work and getting higher marks and grades.
What Are The Major Differences Between Formative And Summative Assessment?
Formative assessment collects many evaluation techniques that collect the data needed to modify the teaching and learning process. In contrast, summative assessment is described as the benchmark for assessing students' learning in a variety of ways.
Summative assessments consist of evaluation processes, whereas formative assessments are diagnostic.
Formative evaluation occurs throughout an ongoing class that lasts the entire month or every three months. Summative evaluations are conducted to evaluate students' performance regularly and determine the knowledge and skills they acquired while enrolled in the program.
Since formative assessments are conducted daily, you can have a proper student performance record with their assistance. However, summative evaluation only focused on the evaluation of student's performance on various assignments after the conclusion of coursework.
Since the conclusion of the summative assessment is endorsed in the final report, formative assessments are less important than summative assessments. Additionally, summative evaluations include a variety of assignments and tests that are better suited to gauge students' performance.
Read More - How To Write An Introduction For An Assignment?
What Are The Benefits Of Formative And Summative Assessment In The Learning Procedures?
Improves your learning skills: with the help of assessment, it helps you to enhance your learning skills. You will be able to grab better the concepts, which helps you to do better or academics. One of the evaluation's foremost benefits is that, through its groundwork, performing, investigation of data, and other processes, it helps a student learn more efficiently. We can help our students learn in a variety of ways by enrolling them in the best assignment help services, which use the most effective teaching techniques.
Enhances student engagement: The evaluation will help the learners become more innovative and engaged in their academic experience. The students are exposed to a range of situations and contemporary problems. It provides a variety of problem-solving strategies that increase student participation. The assessment also motivates the student to study harder, which boosts commitment.
Get more academic achievements: The power of evaluation fosters brilliance in the child's body and psyche. It instills optimism in the child's head. Making sure that your child participates in the evaluation methods is crucial. Employing varied learning strategies aids in the acquisition of abilities and abilities.
Become a self-learner: The use of a self-learning method aids in the student's overall development. It is a learning process where you can come up with solutions on your own to finish the assessment work correctly. Additionally, an assessment aids in enlarging each person's cerebral system by solving different assessment issues. In addition to this, it helps students strengthen their decision-making abilities because each student has their approach to handling the many assessment tasks.
Improves your goals and objectives: Every student needs specific skills and abilities to succeed in their career. As a result, you will be able to establish goals and objectives that are properly structured and motivate the students. As a result, the assessment process is crucial in every student's life to more effectively implement and plan to achieve their goals and objectives.
Knowing these assessment benefits will motivate you to conduct an assessment task. Additionally, you will be able to distinguish between formative and summative evaluations better. You can contact our coursework help services if you still need clarification or clarification about the evaluation. We have the most qualified professionals available to help you with each step of your assessment job.
If you are worried about the evaluation work, then let us help you take down all your worries. Our professionals are skilled in completing such assessment tasks on schedule. Additionally, with the help of our assignment writers, you will be able to complete your assessment job without any errors. With one-on-one interactions with each student, we do our best to answer all of your questions completely.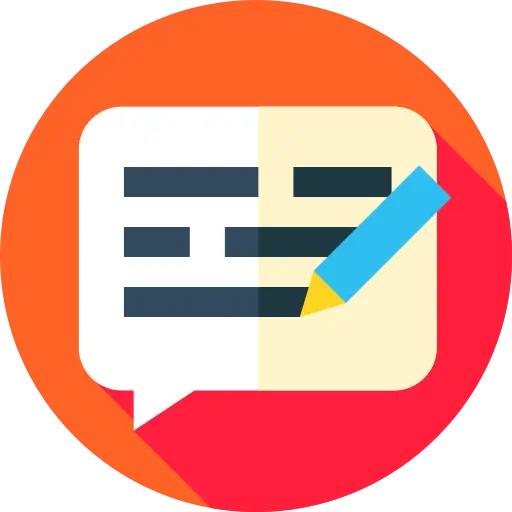 Share your valuable thoughts in the comment section.
Add comment