You can work on a variety of writing tasks once you start your academic life in a school or university. All those tasks need to be completed in the proper format and procedure to get the highest academic grades. Writing a short essay is also part of various tasks provided by your university. It sounds like a simple task, but you might get stuck in the process of making it precise and according to the guidelines provided by the university.
A short essay is a condensed, brief piece of writing that is focused on a particular theme or topic. It gives the author information straight to the point and expresses all your opinions and feelings. Learning how to write a short essay is crucial since it will enable you to present your ideas concisely and clearly. A brief essay encourages students to develop their writing abilities. This means you are not required to finish a short essay within a set word limit and must write the essay quickly and clearly.
Which Is The Right Essay Format Example For Writing A Short Essay?
A short essay typically has four elements (introduction, thesis, body part, and conclusion) that work together to create a framework. Students must pay close attention to the structure and format of the brief essay. The proper format will give your essay a professional appearance. Additionally, it is simpler for the reader to find content that is relevant to their interests. Here, we've outlined the ideal essay format example for writing a short essay.
Introduction:First impressions are important, especially when writing a brief essay. Your goal here is to develop a hook that will pique the audience's response because the introduction aims to grab readers' attention and increase their interest. Short essays should have an introduction that is at most five sentences; it must be to the point, fascinating, and comprehensive. Make a point about the original problem insistence in the first sentence and influence the audience that your essay is worthwhile reading.
Thesis:The final phrase of your introduction is your thesis, which usually focuses on the major issue you wish to elaborate on and makes a claim about it that you intend to support. Therefore, the thesis must be contested and encourage the reader to read the entire article. The key concept should be evident to everyone after reading your argumentative claim.
Main body:Standard short essays should follow a specific 5-paragraph pattern. The main body of your essay, which should take up three of them, should include your primary points and any supporting statistics or proof. A paper with primary themes broken down into paragraphs following micro-topics is simpler to read. Put your strongest case forward in the first paragraph and back it up with relevant information.
Arguments with weaker supporting evidence should be presented in declining order. It will improve your short essay and will be even more advantageous if your evidence includes quotations.
Conclusion: Analytical findings should be presented in the concluding paragraph. Here, demonstrate how the thesis statement, which you should paraphrase, is supported by the concepts from the main body. The conclusion is a synthesis of the work, not just a basic recap. You must respond to the query posed at the beginning. Also, there is no need to mention any extra information on it; make a summary of all the relevant and significant points you have mentioned in the essay.
Here Are Some Most Effective Tips For Writing A Short Essay
There are some basic requirements to write a short essay. You can be required to work on different types of essays, such as descriptive, argumentative, narrative, etc., and you have to follow the basic rules to complete these essays without making any mistakes. Let's take a look at all the crucial tips for writing a short essay.
Research: You must perform research work to locate the most appropriate sources for your essay. Since the essay is short, you should conduct less research yet, still make it highly meticulous. You may quickly search through various articles, journals, and books to get relevant information for your essay topic. Keep in mind not to become side-tracked from your work when doing research. Focusing on the research work will help you obtain the most applicable information to use in your essay and make it compelling and efficacious.
Outline: Once your research is completed, the following step is to create an outline using the information you gathered. You must write down all the important details and crucial points that will help you compose your essay. Since you will remember the effort, you did during your research, having an outline is essential. It will assist you in setting a final objective and completing your essay correctly.
Start writing accordingly: Write your essay following the outline you've created for each paragraph. Remember that it is a short essay; you must be quite accurate throughout the writing process. The key points you've mentioned must all be briefly explained.
Edit and proofread: It is also one of the critical steps in writing any form of essay or project. To evaluate the quality of your essay, editing and proofreading are essential. Before submission, any errors must be fixed as soon as they are discovered. Additionally, it helps you with grammar checks, vocabulary changes, and paragraph length.
These guidelines will make it simple for you to produce a brief essay without any errors. However, if you still need help crafting a superb short essay, you can use our essay writing services. With step-by-step instructions and one-on-one consultation with our professionals, we will help you write the essay and make it eye-appealing and thorough. Because we recognize the importance of a budget in a student's life, our essay help services are offered at the most reasonable costs. If you need revision work of any type, our professionals are always willing to help you out and will be available to you around the clock.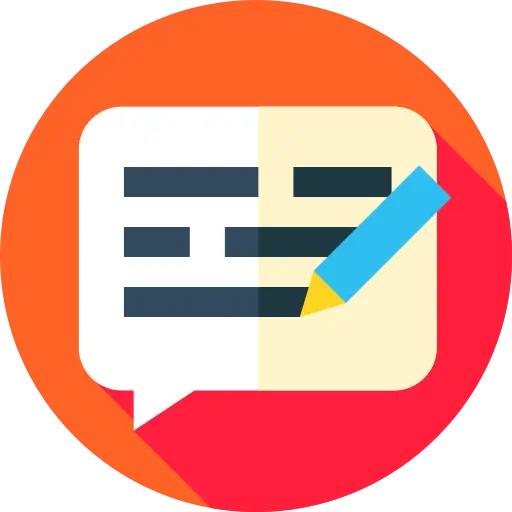 Share your valuable thoughts in the comment section.
Add comment