When it comes to studying the internet of things (IoT), is a computing structure connected to smart devices, digital and mechanical machines, people, objects, animals, etc. These are all provided with exclusive identifiers that allow them to collect data over a system without communicating between a human and a computer. An example of the internet of things is an implanted heart monitor. By utilizing the varied data to make work more efficient and better understand the customer to provide them with the best services; the internet of things has provided several benefits to all sectors. Through several services, it also enhanced the decision-making processes and increased business value.
Students in various UK colleges studying IOT programs are required to complete the different assignments on it. You must possess a thorough comprehension of everything to do that. You will be able to complete the assignment on such technical themes more readily if you have a significant quantity of expertise in this field. Each student has a fundamental responsibility to understand the applications of IOT, how it functions, and the key components that contribute to its effectiveness. You can also seek the assistance of IT assignment help providers if you are unable to complete your assignment. It is also a wonderful option if you want to finish your homework without any errors. But before that, let's have a look at what IoT is in more detail with the help of this blog.
How Does The Internet Of Things (IOT) Works?
IoT refers to the vast networks of numerous interconnected devices that give any organization important information for a better workflow. They have numerous sensors that can scan and gather every piece of information in a matter of seconds. These can collect data following the events occurring in their surroundings. Additionally, it saves data that includes many types of information. Internet of things, IOT may be integrated into a variety of gadgets, including coffee makers, mobile phones, geysers, microwaves, air conditioners, autos, and more.
These sensors are made to continuously emit data and operate following the information they are given. The IOT platform also offers several cloud services and a large database that demonstrate the numerous purposes for which they are intended. Additionally, it manipulates and processes the data to extract meaningful and practical information from it. Once all the data has been processed, it analyses the information and shares it with anticipation for future performance that will be better. It has generated a lot of data and job prospects in the field of advanced technology.
What Are The Components Of The Internet Of Things (IoT)?
Sensors/devices: These devices have physical connections to the outside world. They can gather data from external changes and then store it properly. A sensor can sense changes in their environment and notes down all the signs with the appropriate changes on them. This aspect of the sensor is crucial for any organization and for streamlining and improving the job. Every phone, for instance, has GPS incorporated into it, which uses sensors to detect your whereabouts and guide you following the information presented.
Connectivity: The cloud servers process each piece of data that the sensor collects. They require a suitable platform where they can process it for that. Connectivity refers to how the IOT ecosystem, which includes sensors, routers, gateways, and platforms, is connected. It enables you to have better control over the entire IOT system and demonstrates the proper connecting method to utilize. Many different connections, including Bluetooth, Zigbee, and LTE, are used to transmit large amounts of data.
Data processing: All of the data is sent to the system, where it is evaluated to get the necessary results, which are then sent back. In other words, data analysis is crucial. This is the component of IoT technology that is most important.
User interface: This is the internet of things last phase when there is direct user interaction and output that is displayed on a screen. Every IOT device has a unique user interface that is built for a certain type of task or objective to be achieved.
What Are The Benefits Of Using The Internet Of Things For The Organization?
The numerous advantages of using the internet of things are exploited by numerous enterprises. Most of the advantages are sector-specific, while some apply to many different industries. Here are a few advantages listed below:
It assists in monitoring the entire company process and enhances its thoroughness and effectiveness.
It enhances customer experiences.
Saves money and time.
It also increases worker productivity.
It more effectively destabilizes the business model.
Aids in increasing revenue.
Here Are The Most Common Examples Of The Internet Of Things
Smart home: This is one of the most widely used IOT application-based models, offering the most cost-effective and convenient options for customers. There are many different types of devices that users may operate with the use of their voices and make their lives more convenient and easy, from the Amazon Echo to the Nest Thermostat.
Wearables: As a result of the IOT, modern smart devices are quite advanced. It enables the user to perform tasks like messaging, phone calls, etc., without utilizing a phone. Everything is done with the aid of watches that are based on an IOT system.
These examples will undoubtedly aid in your understanding of better IOT applications in daily life. You can write your assignment about IOT for your university with the aid of the information supplied here. If you still need help with your assignment writing, you may contact our science assignment help and receive the greatest material for your paper. We offer the best solutions to finish your task with no additional problems.
In addition to this, you can work with our assignment help to collaborate with the best writer for your IOT-based assignment. They have extensive knowledge of IOT and are highly qualified. They will give you thorough research and information for your assignment work.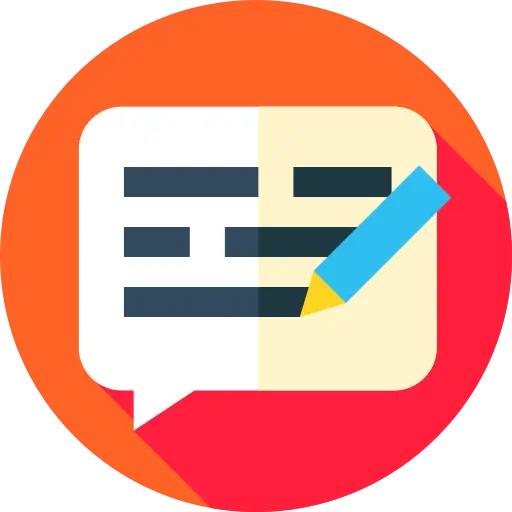 Share your valuable thoughts in the comment section.
Add comment