Every organization must improve performance and fulfill its intended vision, purpose, and objectives. To do this, each firm must improve how it evaluates its performance through various forms of strategic planning. Every executive needs to be aware of how well their company is doing. Additionally, some significant external conditions and forces make up the environment and have the power to affect the organization. Every effort and action the firm makes, like raising prices and starting a marketing campaign, will aid in expediting its analysis.
Political, economic, social, technical, environmental, and legal analytical components are referred to as PESTEL. Executives can use PESTEL analysis as one important method to arrange variables within the overall environment and pinpoint the numerous variables that affect an industry. Every student enrolled in a management course is required to do an assignment on it in which they must demonstrate how PESTEL operates. We will learn about the PESTEL analysis and its importance for a successful business in this blog.
What Are The Elements Of PESTLE Analysis?
Political factors: It isn't easy to ensure enormous political stability from one administration to the next. Every business must be ready to change its way of working procedure to adapt to the new political changes, policies, trade culture, and protection measures. They also have to keep an eye on various government subsidies and incentives that help them boost their business.
Economic factors: Additionally, this is a key component in PESTEL ANALYSIS. The company strategies and the overall economy are tremendously motivating for every firm and customer. Businesses have been impacted by a variety of factors, including tax policies, tariff rates, and inflation, that directly affect consumers' purchasing power.
Social factors: Businesses are greatly impacted by sociocultural elements and wider cultural impacts. For a business to survive and grow, it may be necessary to make adjustments if the population demographics of the community are weighted with youth rather than older.
Technological factors: Every year, technology development is significant, which allows for more creative company solutions. Therefore, attention must be paid to the various forms of development so that they can keep up with new inventions and automation.
Environmental factors: Attention towards environmental problems and issues is a requirement for all businesses. As a result, the study aids in making the company more environmentally friendly and sustainable. To handle the many environmental challenges, they must be prepared.
Legal factors: At last, the PESTEL factor also impacts the numerous regulations, and as a result, they are required to operate in the market. Every company is responsible for upholding the numerous applicable rights and regulations and not breaking the law. Therefore, any business must retain a tendency throughout its operations.
All these elements of PESTEL analysis contribute to the business's grasp of the main factors influencing its atmosphere and inclusive achievement.
What Is The Importance Of Using The Pestel Model?
By properly using a PESTEL model, a business person can have a chance to get an overview of the whole economic aspect of it. It helps the business position taking into all macroeconomic forces. We have mentioned the importance of using a PESTEL model below:
Evaluation framework: PESTEL analysis of the social, political, economic, technical, legal, and environmental elements always aids in determining the proper performance of the business. It assists the company in analyzing various situations that arise throughout its existence.
Mapping technique: This analytical model offers a high-level overview of the organization's current standings and several tendencies for its future growth. All of these contribute to the firm making important adjustments in response to the research and making decisions that will affect the near future. Additionally, businesses can make appropriate long-term plans.
Strategic planning tool: The PESTLE study aids firms in comprehending their operating environment. Their deeper grasp of this environment gives them a competitive edge over other players and aids in aiding in strategic judgments.
Here We Mentioned The Most Authentic Pestel Analysis Example
For your better understanding, now we are going to take the example of UBER Company. With the help of this example, you can easily be able to identify the right procedure to do a PESTEL analysis. When talking about UBER, it is one of the rapidly growing taxi service providers in the whole world. But, there are some major arguments, such as minimum wage complications.
Now let us do a thorough investigation of UBER Company through a PESTEL analysis.
Political factors: Due to the lack of clear regulations for the drivers, Uber faced many major problems in the early stages of their operation. There was debate over who would be at fault if there were any accidents: the Uber driver or the business itself.
Economic factor: Uber Company runs as a sharing company, meaning that the physical and mental resources make up most of the economy.
Social factors: Booking an Uber cab is convenient and simple, and people appreciate the easily accessible platform.
Technological factors: People used to discuss their experiences while riding in the Uber. Social media users' sharing of their experiences increased this organization's popularity.
Environmental factor: Because most of the time, each passenger books a single cab, many people think that Uber is only causing more traffic on the roads. Pollution has increased as a result of this.
We all know management students get assignments from various companies to identify their business position using PESTEL. You can easily contact our management assignment help services if you need clarification with the PESTEL analysis and example. Our specialists have been proficiently using the PESTEL framework when creating assignments on management-related topics. They have extensive experience with the PESTEL tool and will undoubtedly help you finish your assignment using the PESTEL framework and the proper structure. Also, we have the most affordable prices for the PESTEL analysis assignment so that there won't be any extra budget burden on the students.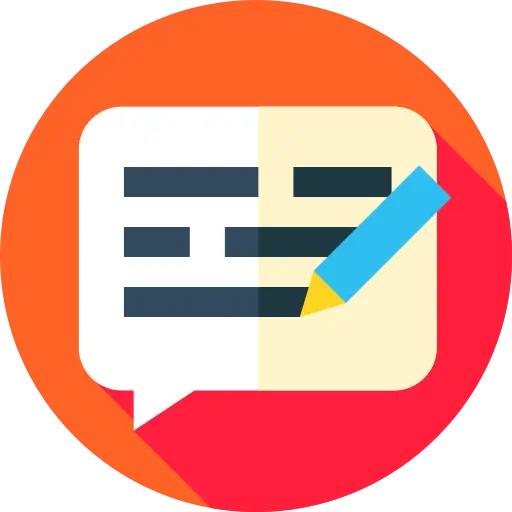 Share your valuable thoughts in the comment section.
Add comment