The candidates who have completed their higher education in engineering and are willing to start their career in Engineering in Australia need to write a Competency Demonstration Report (CDR) to get VISA approval in order to get a job in Australia. As a result, students are required to write their CDR as per the guidelines of Engineers Australia. Since, preparing a CDR is not a cakewalk, thus individuals need to hire CDR guideline expert who can write the best CDR to help them grab the attention of the readers. Let us have a look at the online CDR guidelines given by the engineers Australia on CDR.
Candidates should have a comprehensive understanding of engineering.
Candidates should have conceptual knowledge of mathematics, statistics, computer science and mathematical analysis.
They should have good knowledge about the technicality of the discipline.
Understanding of the norms and practical aspects of engineering.
Apart from this, there are some personal attributes of professional candidates.
They must have an ethical attitude, as well as their behaviour should be professional.
Excellent oral and written command over the language of communication.
Candidate should be an excellent team leader.
How Do You Write A Good CDR?
Many candidates apply for engineering jobs in Australia from across the world; hence students need to write the Competency Demonstration Report (CDR) to get VISA approval from Engineers Australia. Let us have a look at the following points which are essential in CDR writing.
Resume of the students has also great importance in getting migration VISA approval hence students should write their resumes in a professional manner so that the readers get impacted.
As per the CDR Policy guide, it should be written in A4 size papers.
Students also need to mention the name of the organisation as well as the date of CDR writing.
They also need to write the duration of the employment in the CDR.
If you have any work experience then that must be mentioned in the resume.
Students should not write their details in not more than one page.
Students should also mention the job title in the CDR.
Candidates should write their career episodes in Standard English so that readers get impacted.
Candidates should write career episodes in essay format, not in numbers.
However, the candidates who have completed their engineering and looking to migrate to Australia for engineering employment then they need to write a CDR as a result they need CDR guideline writer to accomplish the task.
What Are The Documents Required With The CDR?
Apart from the CDR writing students need to submit some other documents while submitting the CDR report to Engineers Australia. Let us have a look at some supporting documents.
Xerox copy of the passport in which name of the candidates as well as a photo of the candidates.
Candidates also need to submit their academic documents with the CDR.
Candidates need to mention an updated resume with the CDR.
Candidates need to give results report of TOEFL or IELTS with the CDR.
Candidates also need to submit the professional registration certificate.
Document supporting your previous employment, if any.
However, students who are planning to migrate to Australia for getting a job in Australia need to write CDR documents hence they need a CDR guideline provider to accomplish the task so that they can get migration VISA approval easily.
What Are Important Tips To Write A Good CDR?
Competency demonstration report (CDR) is the primary document which requires the candidates to write before migrating to Australia because it is the document which can give them migration VISA approval, most students do not get any stone unturned and hire the best CDR writing service, however, candidates can write their CDR by following the CDR rules given by the Engineers Australia. In addition, students can have a look at the below-mentioned tips to fulfil the demand of the CDR requirement.
Identify the purpose: The candidates who are planning to move to Australia to get an engineering job need to write an impressive CDR, however, most students forget the prime purpose of CDR writing and hence miss the opportunity to make their career in Australia. Apart from this, students should write their documents as per the CDR submission guidelines.
Preference of topics: Candidates should write all three career episodes impressively in the CDR writing which give great weightage to the CDR document and the chances of getting migration VISA approval increased.
Use of words in CDR writing: Candidates need to write their CDR in formal language and the tone of the language should be satisfactory. In addition, your English language should be clear and impressive so that readers can feel attached to the writing.
Make it concise: CDR should be written short and simple format hence so that readers can understand the meaning in the right direction.
Use of active voice: candidates should write their career episodes in the active voice only because it is one of the significant parts of CDR writing.
Summary Statement: The summary statement should be written clearly so that the readers can understand the exact meaning without putting extra effort.
Write into parts: CDR writing is a lengthy task; hence students should break it into a few parts that is why it is recommended to the candidates that they should break it into a few parts which help them in accomplishing the task within a short period of time.
Plagiarism: Candidates need to write their CDR without any plagiarism hence students can enhance their chances of getting VISA approval by Engineers Australia.
Moreover, the students who have completed engineering and want to migrate to Australia for their further career hence they need help from CDR Writing Service which can write a winning CDR.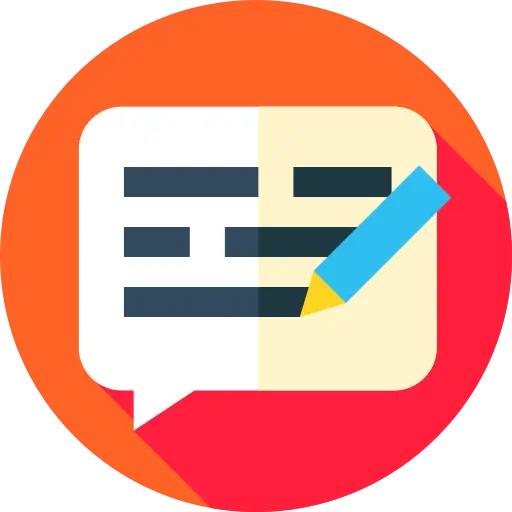 Share your valuable thoughts in the comment section.
Add comment