What Is Clinical Biochemistry?
Clinical biochemistry is a specialized field of pathology, where you will be studying diseases. In this specialization, you will be diagnosing, closely monitoring, and finding cures for diseases by regularly analysing urine, blood as well as other bodily fluids.
In this area of chemistry, you will be concerned with the analysis of bodily fluids for carrying out different therapeutic or diagnostic or purposes. This is an area of applied biochemistry. In this topic, you need to be concerned with studying and analysing the various constituent components of the fluids which run in the human body.
The different topics which you will be studying while doing a course on while this study are: -
Enzymes, catalysis and kinetics
Techniques for studying proteins
Protein structure and function
Amino Acids
Protein structure and function
Energetic and metabolism
Carbohydrate structure and metabolism
Lipids and membranes
Nitrogen metabolism and urea cycle
Nucleotide and nucleic acid structure metabolism
The subject's importance of clinical biochemistry is that it finds application in analysing a large variety of fields in studying clinical medicine. If you are also a student who is trying to get a good grasp on the subject, then all you need to do is to do an in-depth study of a textbook written by a reputed author. The text Marks Basic Medical Biochemistry is the book which you can do a regular study to fully grasp the fundamentals of the subject.
By studying the topic and by making use of our service regarding Science Assignment Help, you will be getting a firm foundation for pursuing a career in any diagnostic lab, in pure research or in the pharmaceutical industry.
What Are The Principles Of Biochemistry?
By studying biochemistry, you will be getting to know about the molecules of life. By studying this subject, you will be learning about the principles of interaction between large biological macromolecules such as lipids, carbohydrates, nucleic acids, and proteins. These complicated molecules provide the structure of cells and will be performing many of the different functions within the cells. This process is called metabolism. Biochemistry is the systematic study of this phenomena.
The tasks within Biochemistry are indeed really vast. There is a lot to study and plenty which is yet to be discovered in this field.
You will be learning about this topic in a better manner, you need to study a textbook which has been written by a reputed author. Basic Medical Biochemistry is a text which is in use by pupils all over the globe, to get a firm foundation in biochemistry.
What Is The Difference Between Biochemistry And Clinical Biochemistry?
There is absolutely no difference between biochemistry as well as Clinical biochemistry. While studying both subjects, you will be uncovering the mysteries about the chemistry of life. Both can be used in applied medicine and by studying the subject, you will be able to carry out diagnoses of patients who might be suffering from some biochemical diseases. These diseases can be either an in-born metabolic disorder or genetic in nature.
Biochemistry is a very valuable degree. By studying this topic, you will be getting admission into a large variety of well-paying jobs in an array of important industries. If you have an interest in studying biology and medicine in a combined manner, then bio-chemistry in the field for which you need to sign up. The tasks within Biochemistry are indeed really vast. There is a lot to study and plenty which is yet to be discovered in this field.
The different jobs in which you will be finding employment by studying clinical biochemistry are:-
Analytical chemist
Biomedical or forensic scientist
Ecologist
Pharmacologist
Engineer
Data Scientist
A job as a consultant in the energy, health and environment sectors
Nano, Food or biotechnologist who carries out research on a large variety of topics in the fields of clinical biochemistry.
Importance Of Clinical Biochemistry
Biochemists and pathologists play a very crucial role in completing studies about diagnosing the different diseases which might be happening to patients. It happens to be an interdisciplinary field, by studying which essentials of medical biochemistry you will be getting know-how about the topics written right below:-
Chemistry: - In this field, you will be doing a detailed and scientific study of the various constituent elements of the human body. Some of the most common tests which are analysed in the chemistry laboratory are glucose, PSA, thyroid and hormone tests, heart and liver enzymes, potassium, creatinine, BUN, cholesterol, glucose and many more.


Haematology: - This field is about the study of blood diseases, blood, and blood morphology. By working in the capacity of a haematologist, you will be doing count as well as classification into its different constituent categories. By studying this subject, you will also be learning about the different mechanisms which need to be studied in the coagulation of blood.


Microbiology: - While studying this topic, you will be learning more about viruses, protozoa, fungi, bacteria, and algae. These microorganisms can be the causative factors behind a person falling ill. You will be required to carry out detailed studies of how different types of antibiotics react to the pathogen to fully conclude which is the most effective medicine to fight the infection. By carrying out systematic observation of the culture you will be able to determine which is the appropriate dosage as well as the course of the medicine, so the patient is fully cured, and antibiotic resistance is not developed.
Some of the other topics about which you will be making use of our Assignment help package services are the fields of Immunology, Surgical Pathology and Cytology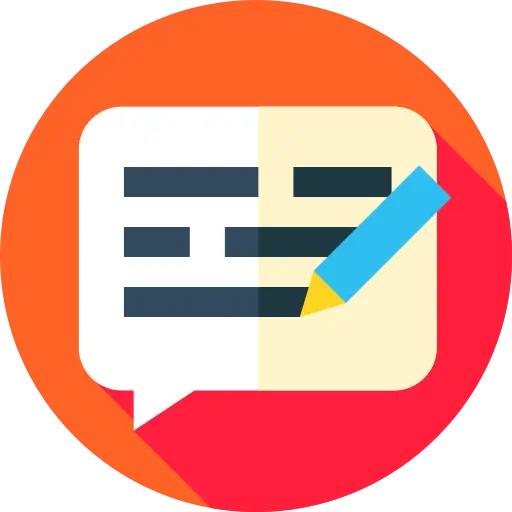 Share your valuable thoughts in the comment section.
Add comment