Assignments play a significant role in students' academic lives. Every day, the institution will present you with a ton of assignments to complete. Writing an assignment may seem quite fun, but it is one of the most difficult tasks for a student to finish. Assignments help the student showcase their knowledge and skills and mention all the information and data they have gained throughout their curriculum. It's crucial to write assignments that follow the right format and organization. It gives the reader a polished appearance. In that format, writing an introduction is one of the most crucial elements, which needs to be written very nicely so that you can send an impressive message to the reader.
What Is The Significance Of Writing An Assignment Introduction?
You must have heard a lot that the first impression is the last, and an introduction to your assignment works as a first impression. Writing an introduction for your assignment is crucial since it contains all the key information about the topic you have chosen for the task. A good introduction for an assignment should be very clear and concise. An introduction overviews the entire assignment expert and enables the reader to understand how it has been explained. Therefore, it is crucial to write the introduction properly so that you can draw the reader's attention toward your important information.
What Are The Major Elements Of A Good Introduction?
The Opening Statement: The opening sentence of an introduction is among its most crucial components. This line should pique the interest of and inform the reader, entice them to read more, and direct them to the essay's subject.
Background: The first thing to keep in mind is to give a succinct history of your study and topic. All you need to do is outline the topic you've picked for your assignments. It is essential to complete all of the specifics correctly and give a succinct summary of the information you plan to present in your entire assignment.
Your Contention: You must express your opinion in writing regarding the statement's underlying question. There should only be one sentence in it. It will make the readers more aware of your position on these issues and the fact that the assignment is based on them.
Mains Points Of The Study: you must write the major points of your research work in your introduction. It will benefit the reader to find the most relevant and informative data for your assignment.
Definition Of The Topic And Why You Are Writing On That Topic: the most important step is to provide the basic definition of the topic you have chosen. This will help the reader know the topic's meaning and why you chose that particular topic for your assignment.
Outline: Write effectively about the assignment's framework or overview so that readers may read it appropriately. It will also enable you to clarify the assignment's objective succinctly.
Recommended: Structure Of Academic Writing
Here Are Some Essential Guidelines For Writing An Introduction Perfectly
Think Broadly And Then Narrow Down Your Topic: you must think about the most reliable data and how you can compactly mention that information. The moment you choose a topic, it must be of a broad field so that you can have the most reliable data on it.
Cite The Sources Rather Than Excessively: The most recent and pertinent literature connected to your study should be covered in detail once you have restricted your emphasis to the particular issue of your investigation. Understand that you're not publishing a review article, so your literature evaluation should be thorough yet concise. Cite review articles instead of all of the particular publications that have already been condensed in the review if you discover that your introduction needs to be longer or more balanced with references.
Attract The Reader's Attention: Think about using your opening paragraph to grab the reader's interest and entice them to keep reading. This section is referred to as the hook by experts. The goal of a hook is to add attention to your article. Depending on your content and writing style, your hook could seem different. According to your subject and writing style, you can utilize the following popular forms of hooks to create an appealing introduction.
Be Specific And Clear: Take a second look over your introduction to make sure the language is clear and crisp. Make an effort to use terms that convey the purpose of your piece. Also, make it obvious what the remainder of the article or document contains for the reader. To make sure your phrases are coherent, try reading your introduction aloud. This might assist you and your reader in clearly communicating so that everyone is on the same page.
Include Strong Quotation: It is your primary responsibility to make your paper substantive, but it doesn't imply it has to be dry and uninteresting. A pertinent quotation must be included at the start of your introduction. This tactic will undoubtedly pique the reader's interest and encourage them to devote more time to reading your project.
Following these guidelines will undoubtedly assist you in creating an engaging and elaborative introduction. Additionally, it will assist you in improving your academic grades. If you still need help with the opening portion of the assignment, you may get help from our assignment writing services and learn the best approaches to finish your work with an appropriate introduction.
Additionally, if you want to compose the entire assignment, you may get in touch with us, and one of our writers can help you create an excellent assignment. We offer you no-cost assignment revisions, and our costs for finishing your project are reasonable. Now, whenever you cannot write the assignment, you can easily collaborate with our assignment help, and we will provide you one to one interaction with our experts to address all the issues.
Read Also:- Augment Your Writing Skills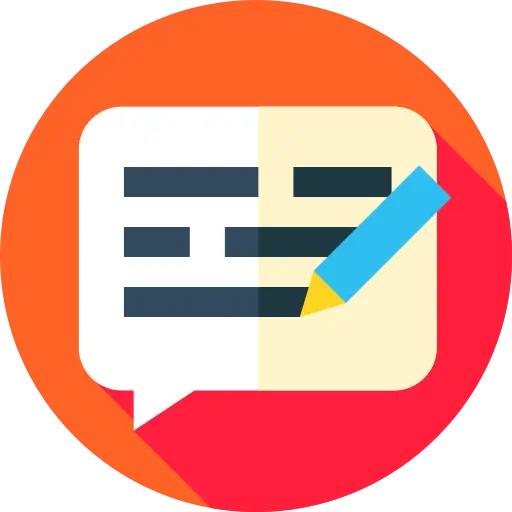 Share your valuable thoughts in the comment section.
Add comment